The story of how Will Orchard, Nicholas Lussier, Micah Rubin, and Charles Dahlke make music is almost unbelievable, almost too idyllic to be possible. The four friends live together at Ashlawn Farm in Lyme, Connecticut — a three-hundred year old farm that now serves as a creative community for likeminded DIY artists. Orchard, who goes by the name LittleBoyBigHeadonBike, premiered his hundredth release, Big Blue Butterflies, on The Deli Magazine - New England. He is currently on tour (as he almost always seems to be,) but recently filled in on bass with with Lussier, Rubin, and Dahlke, who make up The Brazen Youth, while they were promoting their LP Primitive Initiative. Rather than leading a discussion with the four musicians, The Deli Magazine took a step back while they interviewed each other about the different ways they make music, the impact of the farm, and the experience of touring with friends. - Lilly Milman
Nicholas Lussier: As an artist, in what ways do the real-you and the ideal-you differ?
Will Orchard: It's hard to say what those are in relation, because sometimes I think one is the other. Sometimes, I look at what I've created and what I've done and I think that's who I am as an artist. And I guess that's good, because that's a self-loving thought. Whereas sometimes I think the ideal me is something that I actually am. But I don't see it. When I don't think about the ideal me as an artist — that's when I am the ideal me. And when I do think about it — that's when I'm not.
Nicholas: The year is 2038. You're sitting in a bar in Flagstaff, AZ. I don't know why it's Flagstaff. It just is, okay? Somebody sits down next to you, you start talking, and they eventually ask what you were up to in your early 20s. What do you want future Will to say, in retrospection?
Will: The farm was the single most direction-changing, life-changing thing in my entire life so far. Possibly forever. And I didn't realize it would be that at all. It showed me all these ways that my life could be — and not just the farm, but all the things the farm brought. Touring…
Micah Rubin: Friends?
Will: Yeah, totally! Friends. And the farm allowed me to see so many different lifestyles, and the millions of ways life could be. And it made me, maybe not unafraid, but much less afraid to do those things. It had a sense of freedom within a safety net — a sort of bubble. And it all happened so randomly. I don't actually recall being invited to live here… I just remember being in the room as you guys decided to do this and saying "yeah, I am so down for that!"
Charles Dahlke: I feel that Thoreau quote of stables pushing the barn before them, and I don't know how I was born into this, and it's a burden and a privilege.
Will: I have a question for Micah. What do you think the farm is going to be like for you in so long, because you didn't go to college first — you probably made the boldest decision out of all of us. How do you think this will all change your view on things?
Micah: I don't know what it's gonna be like in the future is my first answer, but I was talking to Nick today about how I'm simply excited to have these experiences and be able to tell the stories to my children. I'm waiting patiently for the nostalgia of the farm to set in. In a way, I hope I never have to feel 100 percent nostalgic because that could imply that I'd be removed from the farm for a long period of time. In terms of the question about college: I was always planning on taking a gap year. So, for me, it fell into place very early on.
This is a story about the first day I ever got to the farm. This was the morning after Nick and Charlie picked me up in Providence for their show with Will. That show was actually the first time I met Will, as well. We pulled up to the front of the house and Charlie was in the studio. Right as we pulled up he opened the door and looking grave said, "Guys, someone hit Crystal." I was like "Who the fuck is Crystal?" Charlie mentions that Crystal was one of the goats on the farm. Some jackass smashed her with his car and didn't stop. It was a hit and run.
About an hour had went by when Nick was like "Yo, we should take the Mule [an ATV] and show Micah around." Charlie was like "Yo, totally," but then realized that Crystal's body was in the back waiting to be put in the compost pile. My first drive around the front field was very interesting, considering we were accompanied by Crystal. Within 15 minutes, we had successful dumped the goat near the edge of the field, near the woods. We drove back and chilled for another hour or so until Charlie's mom called. She was pissed that we just dumped the goat and told Charlie that we all had to go back and retrieve the goat and put it back where it was. A few minutes after Charlie got off the phone, he told Nick and I what his mom had said. We looked at each other in a bit of disbelief, but were like "I guess we gotta do this."
Nick and Charlie were the ones who hoisted the goat back into the back of the Mule. We drove back and left it beside the compost pile. In retrospect, this was a very funny moment, even though Crystal did die an awful death. It's what made me fall in love with the farm. I just loved the weirdness of it from the start, but also the sense of belonging and home. The farm is just this huge body that hugs all the people in its presence.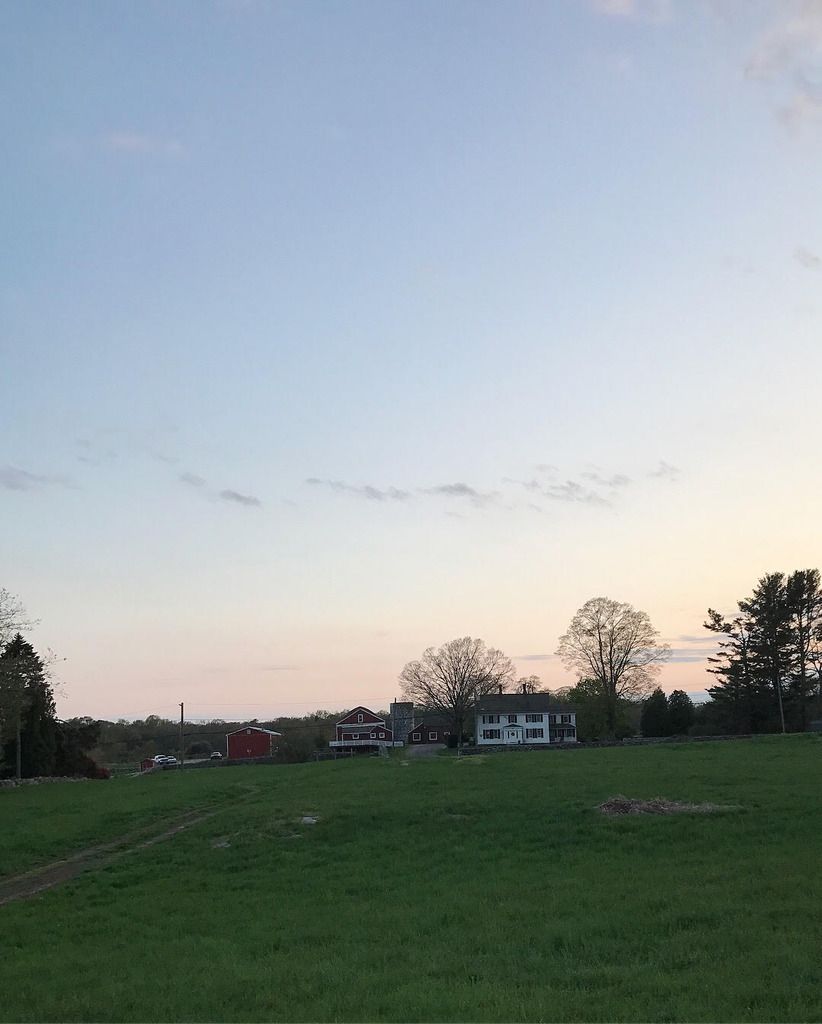 Charles: How do you compare touring for your project and touring as a bass player for The Brazen Youth?
Will: It's easier to put intensity and passion into my own music, but a part of me feels really inspired seeing the people come on tour with me in my band and seeing the intensity that they put into my music — even if they have no reason to feel connected to it. And seeing that made me think "Wow, I can do that with somebody else's music." For you guys, it's your band, and when you're on stage with another band it's just this formless collaborative experience. It becomes everyone's experience — regardless of who created the music. So, much of my journey as a bass player has been learning to feel connected to everyone — detaching any sense of ownership while in the midst of a song.
Will: Whats it like just having one person, myself, that's not a part of the creative process?
Charles: It's just so useful having someone help lock in on stage.
Nicholas: It's really helpful on tour when someone in the band's feeling discouraged. It's just nice to have somebody who isn't really even being credited for it, who just wants to give us their time and energy, simply for the sake of doing so. Like, Will, you probably get into it more than any of us do. The only way I can really explain it is that it's just this very necessary external energy coming in. It's very validating and it's good to have that coming from someone you seriously respect.
Will: When you feel discouraged because it's your music and it's so personal, and something isn't going well, it can feel good to be with someone who is less attached to the music but they're still having a great time with it. What's it like having someone (Micah) in the band who is part of the creative process, but isn't a songwriter?
Nicholas: I feel like as soon as they play, it's no longer a song I wrote. It doesn't really matter whose song it is, since there's an immense amount of musical trust.
Charles: Micah's performance is probably one of the most artistic performances out of all of us. Micah will want to stay in the booth for hours and keep running tapes. Like, when I was listening to Primitive Initiative, I saw that what Micah was trying to explain throughout the whole year was explained in the album, and that is the most incredible thing to see.
Listen to tracks by both of these artists on The Deli New England's brand new Spotify playlist, Cold Cuts: Sounds of New England.